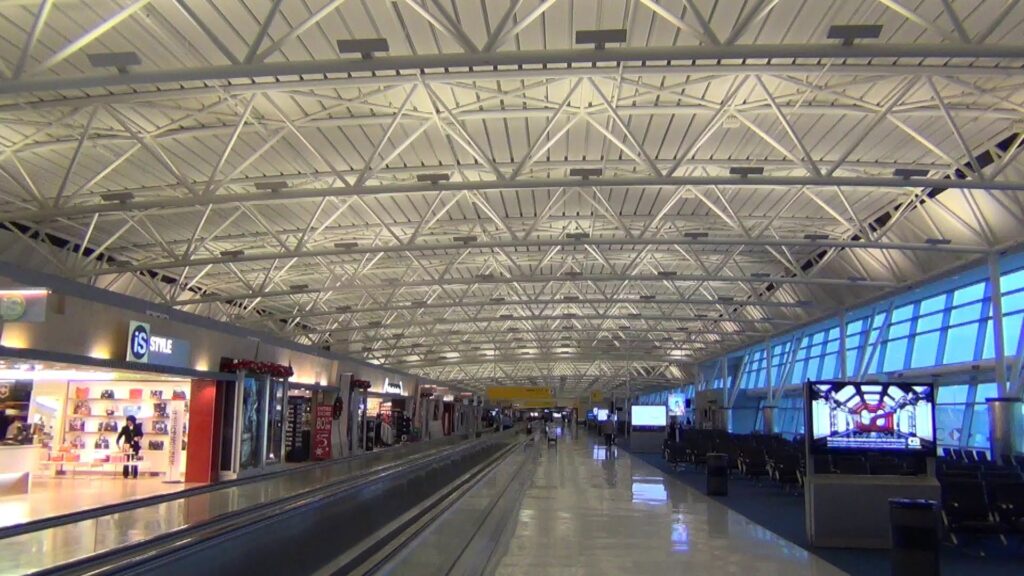 The John F Kennedy International Airport sometimes referred to as simply the JFK Airport owned by the City of New York and operated by the joint venture known as the Port Authority of New York and New Jersey under a long-term operating lease, the JFK International Airport is located just about 12 miles southeast of Lower Manhattan in the borough of Queens in the state of New York.
Facts about the John F Kennedy Airport (JFK)
▪  Originally dedicated in 1948 as the New York International Airport and during which it was referred to as the Idlewind Airport, it was not until the death of the 35th President of the United States John F Kennedy that the airport was renamed as the John F Kennedy International Airport in memory of the late President.
▪  More than seventy airlines can seen operating out of the John F Kennedy International Airport. Accepted as the headquarters for the low-cost airline carrier JetBlue Airways Corporation the airport serves as a major international gateway for the US based flag carrier American Airlines as well as Delta Air Lies, Inc.
▪  JFK International is one of only two airports operating in the United States, along with the Toronto Pearson International Airport in Ontario, Canada featuring scheduled direct flights to the six populated continents.
▪  The JFK International Airport is known for consisting of the second-longest commercial runway in North America spanning a total length of 14,698 feet and a width of 300 feet with the airport containing a six terminals made up of 151 gates.
▪  Recognized by the FAA as the busiest international airport by total passenger boardings in the United States, the John F Kennedy Airport handles more international traffic than any other airport found in North America handling over 50,423,000 passengers in 2013 earning the rank as the 19th busiest airport in the world and 6th busiest in passenger traffic in the United States. Jointly with the Newark Liberty International Airport and the LaGuardia Airport also owned by the Port Authority of New York and New Jersey together form one of the the largest airport systems existing in the United Stated today second class in the world in passenger traffic and first class in total flight operations.
Weather-Forecast.com JFK Airport Webcam 
The Weather-Forecast.com website provides reliable 10 day weather forecasts for thousands of locations across the world. Visitors to their website can view the current weather conditions in their local or international area by selecting from a range of available options offering live weather reports as well as temperature, and pressure forecasts. The website features a number of live broadcast streams taken from webcams closest to the John F Kennedy International Airport located in Queens County on Long Island in southeastern New York City, twelve miles from Lower Manhattan.
Visitors to Weather-Forecast.com can enjoy a live view taken from Welland, Ontario, Canada located 524 km form the JFK International Airport shown in the link provided below.
View Weather-Forecast.com JFK Airport Webcam
AIRPORT WEBCAM TAGS
JFK Airport Live Webcam
jfk webcam
jfk airport webcam